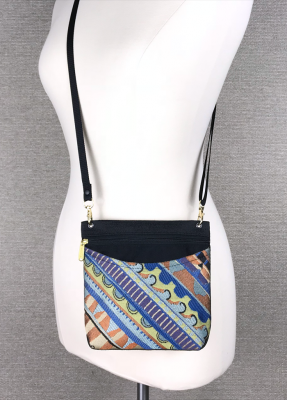 Sugaree Purse
$28.00
28.00
More Details
Made in the USA
Our handmade women's handbags are proudly made in the USA from gorgeous, hand-cut tapestry fabrics and water-resistant nylon lining
This sweet little purse measures 8" w x 7"h x 2"d. It has an open front pocket ideal for quick access. A zippered front pocket with 2" depth.
On the back you have a mesh zipped pocket to easily see the screen of your phone and determine if you need to take it out.
The straps are detachable and adjustable, which allows it to go from 28" to 57" long. It can be worn cross-body, over the shoulder, and even around the waist.