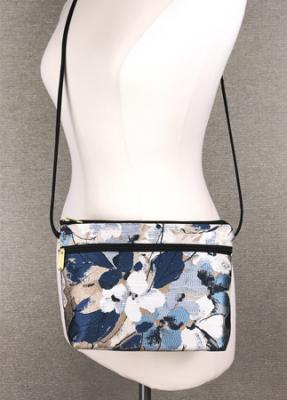 Zipper Purse
$38.00
38.00
More Details
Made in the USA
Our handmade women's handbags are proudly made in the USA from gorgeous, hand cut tapestry fabrics and water-resistant nylon lining.
Stylish and comfortable with a clever nylon microfiber cord that adjusts from the inside; adjustable from 6" to 56" to be worn as a Clutch, Shoulder Bag or Crossbody Purse.
Zipper Purse is a perfect little size, great for day or night, measuring 10" wide x 7" high x 2.5" deep.
Festival fabric with contemporary geometric shapes in dramatic red, green, purple, orange and blue woven in a rich velvety chenille.
Top zipper closure keeps wallet and personal items secure, an inside zipper pocket can hold keys and valuables, and the full-length zip pocket on the front has a cell phone pocket inside!