Area Minimums
↣ Starting Prices include ONE pony for pony rides OR a Full Zoo! ↢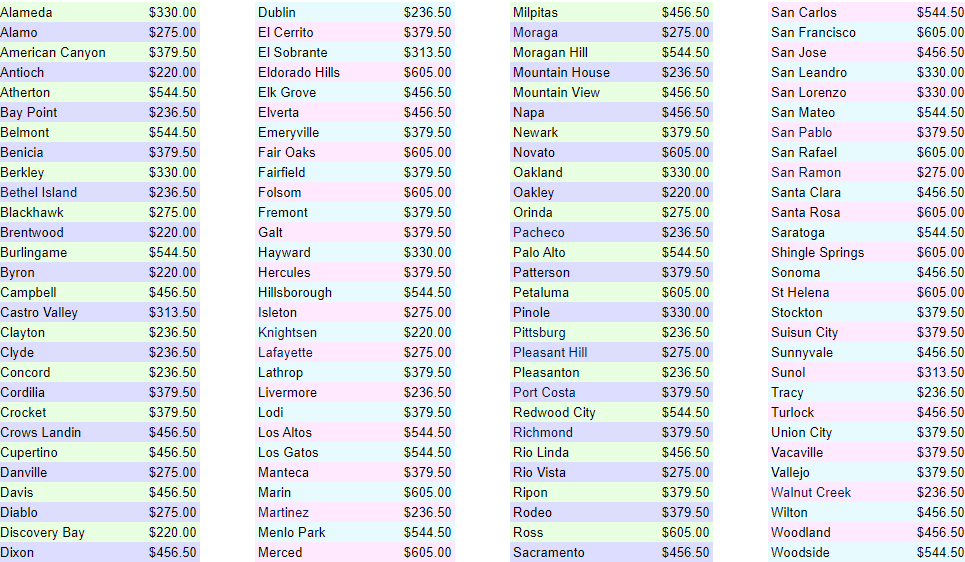 There is an increase in price for Parties on Holidays and Weekends surrounding Holidays, please inquire prior to booking event
Full Petting Zoo - same price as Pony Party in your area
**Additional ponies 50% of area minimum each per hour**
Make your Pony a Unicorn! $45.00/ea. - per pony
Driver's Choice Petting Zoo $175 per hour (with Pony Party only) Includes 2-3 types of animals! Selection brought varies day-to-day so you will always be surprised!
Mini Donkey $95.00 per hour (as an add on only, can NOT be ridden)
Cow $95 per hour (as add on only)
**Pony Parties and Petting Zoo's are great for schools and businesses, for carnivals, fund raisers
and customer appreciation days!!! Pony Parties is insured. If your event requires additional
insurance coverage and/or they are required to be added to our own insurance, that can be done.
There is an additional cost of $150.00 per additional named and this is not covered by
Pony Parties, nor does the cost of the party cover the additional amount. This service must
be paid in advance and we need at least two (2) business days to work with the insurance company.
*** Look for an E-Mail for conformation of you party.
Sorry, we do not make phone confirmations.....
IF YOU SCHEDULE A PARTY, WE WILL BE THERE!!
Pony Parties is insured Weekday and Weekend Party times available
Thank you for choosing The Original Pony Parties, You have chosen the very best!!!
Contact Us to Reserve An Event You Will Never Forget!!