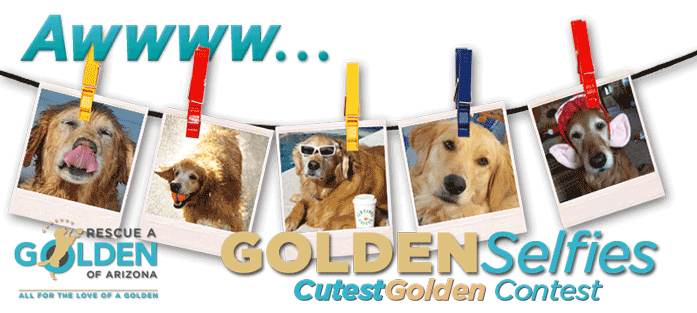 Welcome to the Cutest Golden Contest!
***One of our favorite fundraisers***
It's easy to vote for your favorite dogs! Just click the "VOTE NOW" button below. Each vote costs $1. As you scroll down, you'll see all the dogs in the contest. Enter as many votes as you like for your favorite dog.
You can continue voting for as many dogs as you like! Just click on the "Continue Voting tab. When you are done, proceed to checkout.
The winners are determined by the total votes received at 8 pm on Sunday, April 9th.

Click here to view the current tally sheet and the Cutest Golden Contest FAQ.